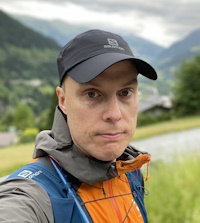 My name is Kalle Marjokorpi. I'm an experienced Solution Architect and full-stack web developer who has experience of building projects from the ground up, with a track record of delivering complex IT systems in various industries like insurance and healthcare.

I'm focused to Microsoft technologies and especially to Azure and .NET. I'm working at If Insurance as a Tribe Lead Architect.
I write about .NET, Azure, DevOps, Architecture and Coding. Solutions, tips and knowledge from a developer to developer.

You can contact me at Twitter, LinkedIn and GitHub.
Certifications